---
2010s
2018
Investment in 2 new Tornos Sliding Head (Swiss Turn) machines in response to further growth. Upgraded Quality System.
2015
Refurbishment and increase in capacity of electro-polishing for the orthopaedic industry
Investment in drag finishing to speed throughput and increase consistency of products requiring a super-precision cosmetic finish
2014
Significant investment in Laser measurement capacity for measuring components in process and supplying results to customers
Investment in 5 axis capability.
2013
Investment in new Tornos sliding head (Swiss Turn) capacity to provide the most accurate and quick deep drilling capability for ablation components for the treatment of oncology patients
2012
Products now shipped on a monthly basis to the USA, Germany, Switzerland and India. Long term agreement extended with major US customer and others in process.
2011
Perfected the complete manufacture of high accuracy neuroscience implants featuring minimum concentricity tolerance through holes to 1.5mm diameter over 200 mm in length. High accuracy deep drilling of small holes for medical device applications is an ATC specialisation.
---
2000s
2009
Signed first long term agreement with a major US customer for supply of a range of trauma implants.
2008
Moved to state-of-the-art modern manufacturing facility near London Gatwick Airport.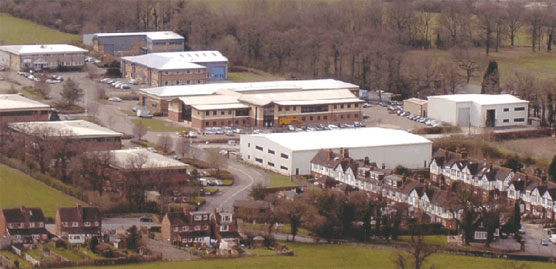 2001
Approved to supply sterile implants on a ship to stock basis. U.S medical customer performance ratings consistently in excess of 95%.
2000
Phase 1 of building project complete. Exports now represent 85% of turnover.
---
1990s
1999
Medical device and orthopaedics account for 85% of turnover. Phase 1 of buildings refurbishment project commenced.
1998
Supplying orthopaedic implants across Europe and the USA.
1997
Registered to EN 46002 & ISO 13488.
1994
Registered to ISO 9001 – internationally registered with FDA quality standards.
---
1980s
1989
Diversified customer base, moving into medical, bearing, electronic, instrumentation and commercial industries.
1985
Invested into first CNC Machine Tools.
---
1970s
1975
Extended manufacturing site by 20,000 sq. ft. Majority of output is defence based.
---
1960s
1964
Approved by MOD to supply defence industry.
1961
Moved to purpose built factory on Holmethorpe Industrial Estate in Redhill.
---
1950s
1951
ATC Limited was founded in Kingston in 1951 by Mr. E. G. Lord, initially designing and supplying tooling packages to Automatics machine users, the company progressed to become a well respected supplier of precision components and assemblies to IBM, NCR, ICL and Timex.